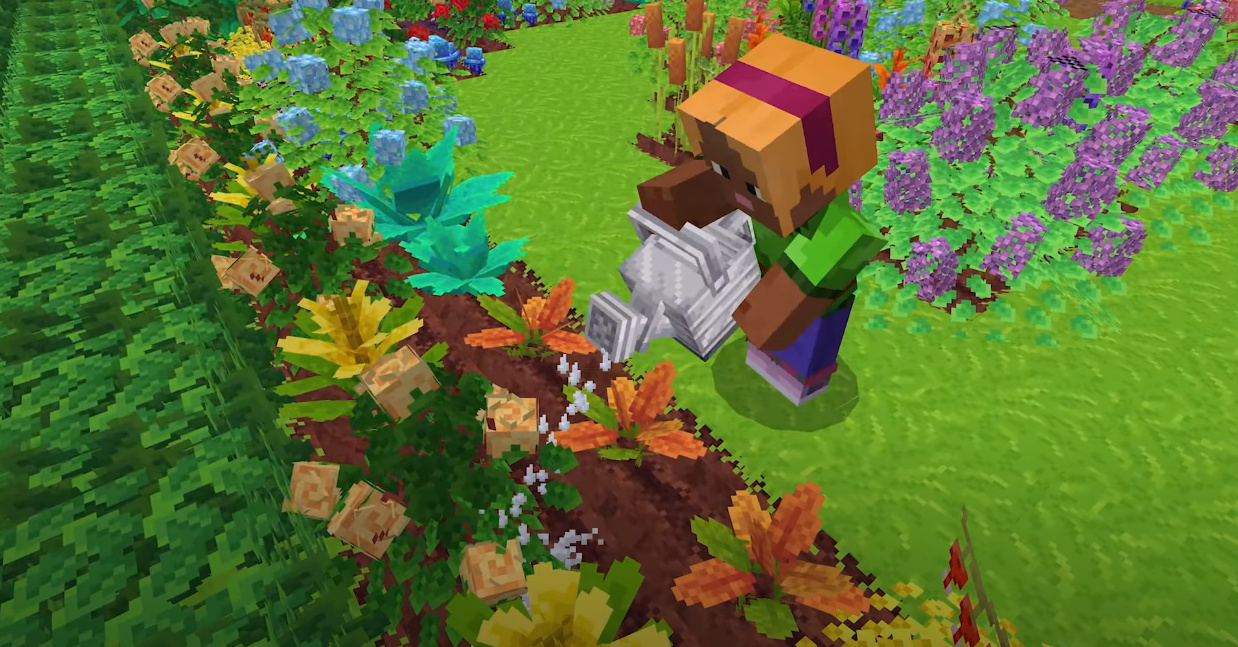 We've been discovering a lot of cool stuff while covering Minecraft's Community Celebration, during which players have been able to download a bunch of free stuff courtesy of Mojang. If you enjoyed the free Farm Life mod, you'll probably love this week's freebie: BLOOM.
As the title implies, BLOOM is all about flowers. As the new groundskeeper of an old, abandoned garden, you can restore the plants, trees, and hedges to their former beauty. It's a peaceful world, with no monsters to ruin your garden and your day. As the trailer says, "the only creatures you'll run into… are your friends." We like to think we've made friends with the Minecraft zombies, but we can't exactly confirm that.
If you're looking for something a little more calm than the usual survival mode adventure, BLOOM is available now to download from the Minecraft Marketplace.
Have you been downloading these free mods? What are your thoughts so far? Give us your thoughts in the comments!