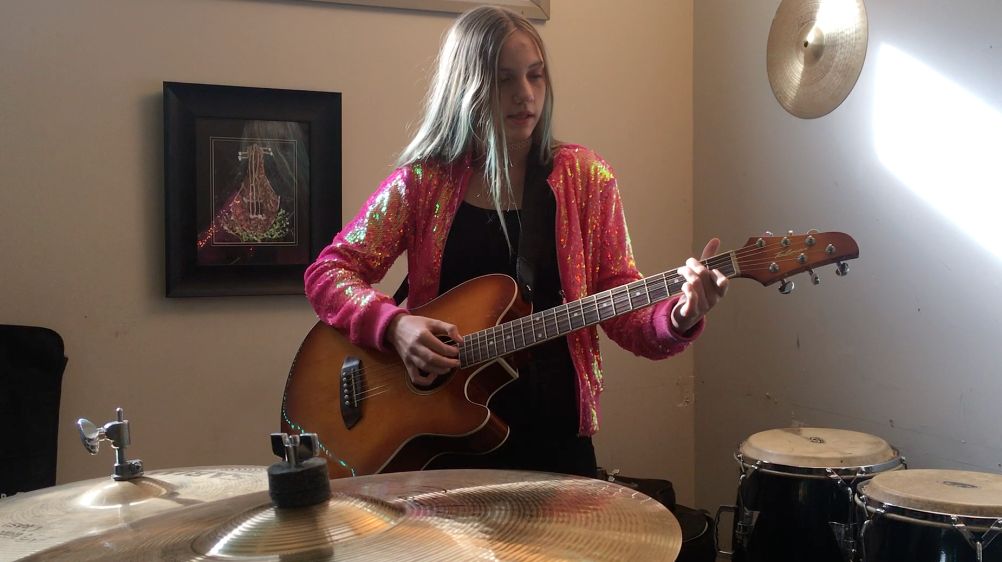 Increased isolation during the COVID-19 pandemic has many searching for ways to connect, cope, and adapt to a new way of life.
One local 12 year old is turning to music to express just how much she misses her friends.
---
What You Need To Know
Mira Grimm is a 12-year-old guitar player who wants to become a singer
She's been playing for two years and recently wrote a song about the pandemic called "I Miss My Friends/The Pandemic Song"
She won a contest for a recording session at a local recording studio and made a music video for her song
---
Mira Grimm has been playing guitar for about two years. As a 7th grader, the pandemic has been particularly hard for her.
"I was really bored and I didn't know what to do," said Grimm. "Also I was really missing my friends because I couldn't see them because of corona. So I wrote a song about it because I had nothing else to do to be honest."
It's called "The Pandemic Song/I Miss My Friends" and it captures emotions many people are dealing with.
Mira's musical talent runs in the family. Her father is a professional drummer for the band Savoy Brown.
"It's always been a part of my life. Now Mira's starting to pick up on it as well," said father Garnet Grimm.
They play together, but her dad encourages Mira to grow on her own.
Recently, she entered a contest for a session at a local recording studio and won a chance to record her pandemic song.
She sang all the harmonies and played all the instruments, except for the drums in the final recording.
"I'm really, really proud of her and she's so talented. I'm just amazed at the things she comes up with," said mother Tracy Grimm.
This week was Mira's first week back at school, but the hybrid setup is keeping her from being able to interact with all of her friends.
While she sits at her kitchen table doing her homework, thinking about her future helps get her through hard times.
"I want to be known as the sparkly unicorn girl performer," said Grimm.