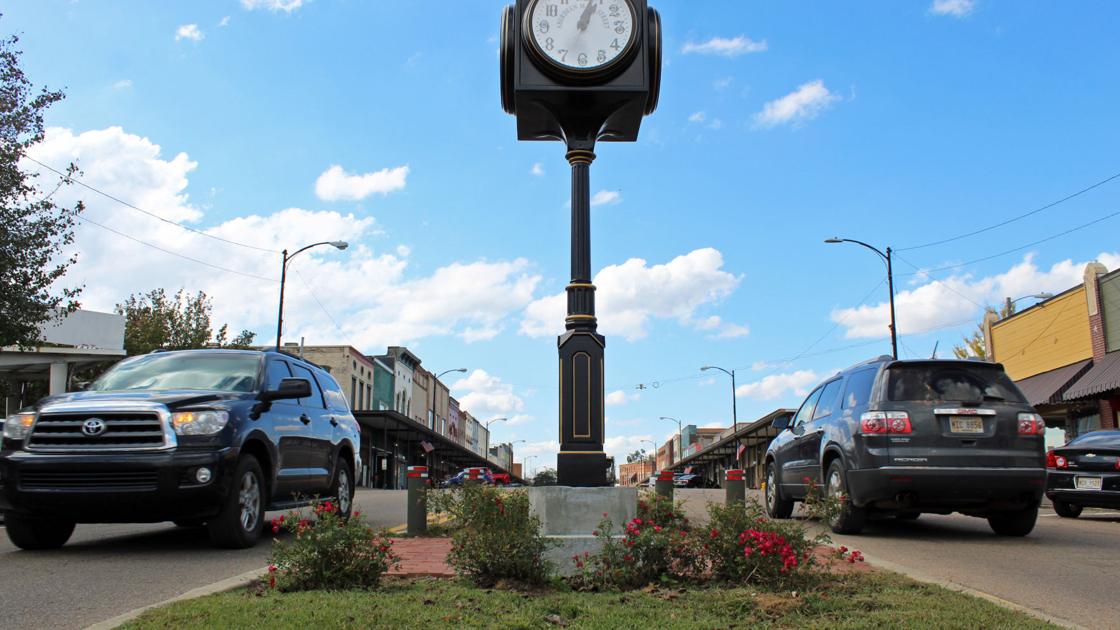 ABERDEEN – Aberdeen Main Street will celebrate recent accomplishments Nov. 12 with the dedication of its new clock and a mural depicting scenes from throughout town.
The clock dedication will be at 4:30 p.m., followed by the mural dedication at 4:45 p.m. Both are located in the vicinity of Commerce and Maple streets.
"We've definitely been working from the clock on down Main Street to the depot. We've refurbished our rental properties and changed to LED lighting. All of this will enhance this part of town," said Aberdeen Main Street Director Ann Tackett.
She noted Riverview Garden Club provided for memorial bricks at the clock.
Following the dedications, there will be a gathering at Main Street's depot alongside Chestnut Street at 5:15 p.m.
"We want to invite everyone who contributed towards the Parkway Hotel project and anyone interested in supporting it," Tackett said.