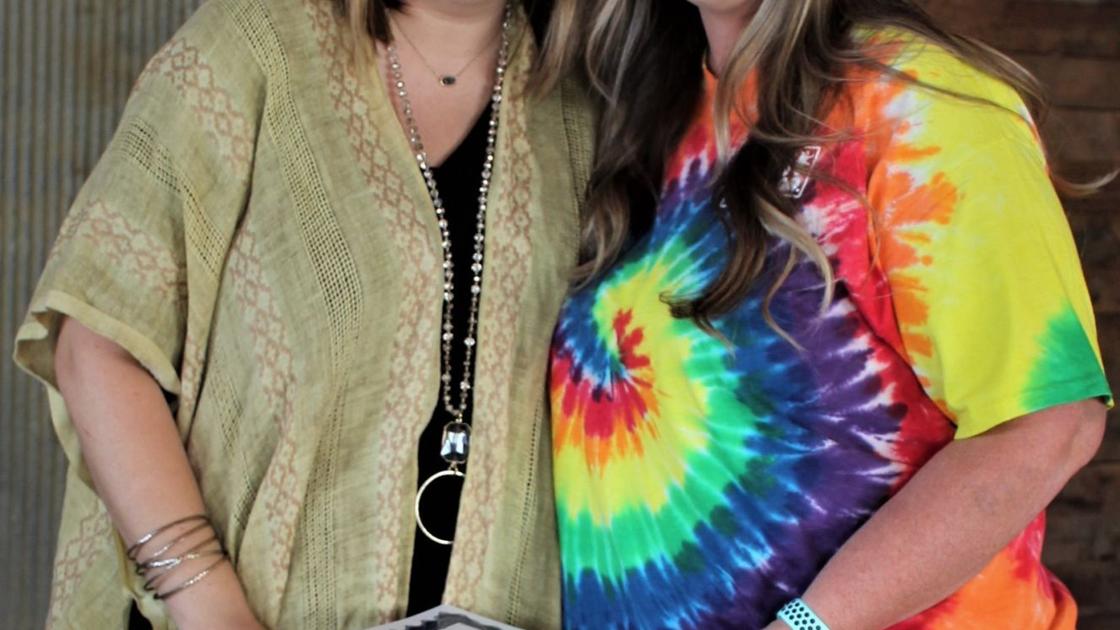 AMORY – Amory Main Street's annual meeting Sept. 29 came with a few big announcements as the organization's flagship event, ChiliFest, will happen this year and its director, Alyssa Benedict, will be leaving as her husband is taking on a new job opportunity in Oxford.
Scheduled for Oct. 29, ChiliFest will be revamped due to safety concerns relative to the pandemic.
"We're going to call it the 2020 version. It'll be different," she said.
Four blocks of Main Street will be blocked off during the evening hours to permit pedestrian traffic to visit downtown stores for a trick-or-treat-style event rather than the trunk-or-treating normally held.
"Only businesses will be competing for best chili this year. Chili samples will be offered at the stores along with buckets of candy for the kids for a contactless experience," Benedict said.
ChiliFest has superseded all other fundraisers for Amory Main Street, per Benedict.
She presented certificates of appreciation to Tara Farnham of Corner Flowers and Gifts and Jason Heleniak of Edward Jones as Amory Main Street's volunteer and merchant of the year, respectively.
As far as officers for the upcoming year, Dr. Tommy Fugett will remain as president of Amory Main Street for 2020-21. Other officers serving with him include vice-president Carla Glasgow, secretary Beth Rock, treasurer Kevin McCartney and ex-officio Erin Reeves. Other members of the board include Ivan Bryant, Kelly Martin, Greta Moore, Joseph Richardson, Reggie Smith, Rory Thornton and Kaitlyn Williams.
Fugett's opening remarks reflected on the year so far.
"2020 has made Amory Main Street get back into the community," he said.
Benedict followed up on Fugett's remarks by saying the rigors of the year to date have not resulted in any permanent closures of member businesses.
"We learned some quick alternatives to do business," she said. "Our businesses were helping other businesses. 2020 is going to be the year for Amory Main Street. This is a year for exploring ideas. If we don't try, we'll never know."
Events scheduled in the coming weeks include a Christmas movie at Frisco Park on Nov. 14, Christmas Open House and cider sip on Nov. 15 and the Christmas cookie stroll on Dec. 11, along with another Christmas movie showing at Frisco Park.
Typically, Christmas Open House stretches through several days, but the decision was made to make it a one-day event this year based on the best store traffic counts for Sunday as opposed to other days it has been held.
Benedict said the Christmas season will feature a Merry and Bright Fight competition among merchants to create the merriest and brightest storefront.
"Let's take it up a notch this year. Everyone is free to do their own style and theme," she said.
Benedict welcomed The Gemstone, located at 119 North Main St., as Amory's first bar and grill and expressed appreciation to Mark and Lindsey Mitchell for developing the properties at 233 and 235 North Main St., which will be offices for Keller Mortgage and Mitchell Appraisal. She added The Coffee Pot relocated nearby in the Vinegar Bend district.
"Our goal is to make Vinegar Bend look as good as Frisco Park," she said.
Mayor Brad Blalock served as the meeting's keynote speaker.
"Amory has rolled with the punches, which is important for growth and stability. Growth comes from within and is best demonstrated by Amory," he said.
Blalock was pleased to report Amory's sales tax revenue is up for the year despite the effects of the pandemic.
"First, it shows that more people are shopping local – thanks to Amory Main Street. Second, outside dollars are coming in to supplement local dollars. We're seeing lots of new faces. Amory is getting out," he said.
Blalock said that in his seven and a half years as mayor, this year is the best one yet.
"COVID has given us the opportunity to hit the reset button," he said.
Rock and Reeves saluted Benedict with a gift presentation on behalf of Amory Main Street for her service, and Fugett wrapped up the meeting with a tribute to Benedict's service with an object lesson.
"I've heard it said that you purchase a piece of land for the trees. Alyssa has planted trees," he said.