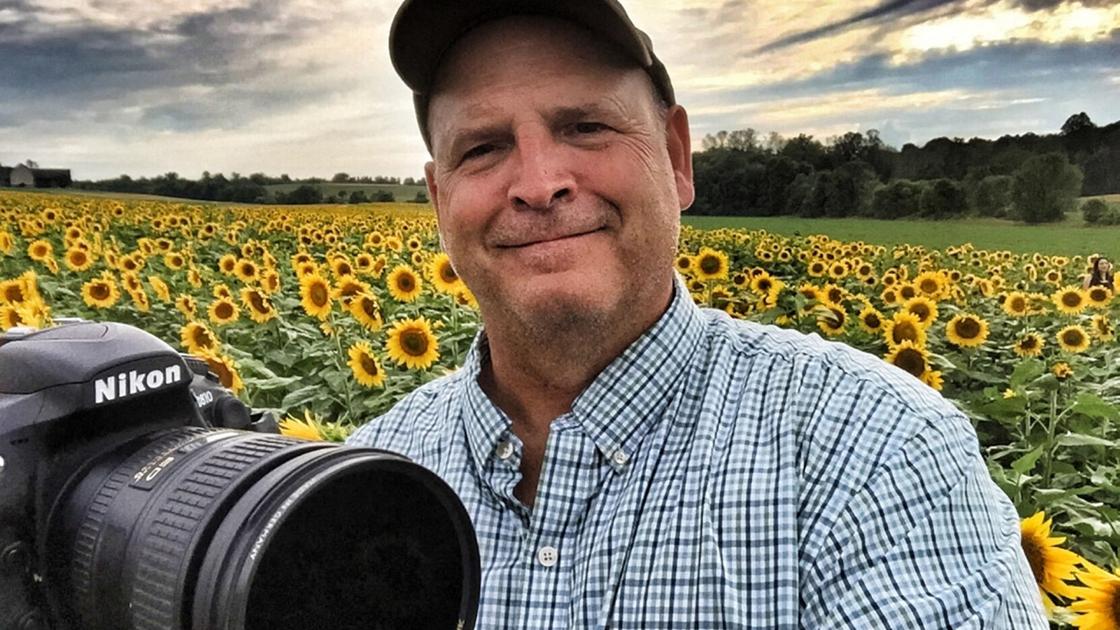 DANSVILLE – For Dick Thomas, photography has been a lifelong passion.
"I have taken pictures for about 45 years. I started sometime in high school taking yearbook photographs, like many photographers do, and I combined it with my love of the outdoors," said Thomas.
Over the years the Caledonia resident said he has taken hundreds if not thousands of pictures. With each click of the camera he said his eyes widened and helped him grow as a photographer.
"One of the great things about photography is that you never have to stop developing or evolving. It is a great experience that you do not get bored with," said Thomas.
Thomas completed a 33-year career in environmental enforcement with the state Department of Environmental Conservation. He retired in 2015 to pursue full time his passion of photographing all things nature.
His main interest he said is taking photographs of landscapes, barns, streams and just about anything outdoors. For Thomas those images are not just pictures of scenic beauty but also a reminder of rural heritage in Livingston County.
"I also like to consider myself an environmental photographer as well. I am trying to make a statement about how important things like open space, forest and clean water is. How all those things relate to our emotional health," said Thomas
His work is featured in a solo exhibition at Dansville ArtWorks, 153 Main St., Dansville. The gallery space will feature 28 framed images, prints on canvas and matted prints through Nov. 28. An artist's reception is scheduled from 5 to 7:30 p.m. Oct. 16 at the gallery.
"I encourage people to go see it because I want to share my vision with them," Thomas said. "There are things in the show that hopefully people will say 'wow'."
Thomas' work has been featured in several exhibitions since Dansville ArtWorks opened in 2015.
"Dick Thomas has been a wonderful friend to all of us at Dansville ArtWorks, supporting our mission and efforts through his networks," said ArtWorks treasurer Salome Farraro.
Thomas exhibits his work at Image City Photography Gallery in Rochester, The Village Gallery in Caledonia, and Dansville ArtWorks. His work has been featured in state Department of Environmental Conservation publications, and promotional materials for Livingston County and the Finger Lakes.
From his camera to his smartphone Thomas said photographs can be captured in many ways. For him being creative is always key.
"I think the general statement that I make to folks when I talk about photography is that what makes you a successful photographer, other people do not have to like your work but as long as you are being creative," said Thomas
Thomas embraced digital technology years ago. He shoots with digital SLR cameras, preferring to use natural light and skillful processing of a "RAW" image to bring out his own interpretation of nature. He also enjoys what he considers a "release from realism" through the creative use of his iPhone and the artful interpretations possible from using different Apps.
Thomas' photographs often focus on the disappearing aspects of the region's rural history such as Wells barns, which are found only in a small area of Western New York, and the interactions of man and the land. Through his images he is hoping others will gain an appreciation for nature, like he has.
"Everyone views photographs including nature photographs and landscapes. I think the majority of people may have lost the sense of how nice it is to see and handle a really nice print. Photography is a form of art like many other mediums," said Thomas.
With the COVID-19 pandemic he said many people like him are not only enjoying photography but also the outdoors.
"There has been significant evidence that more and more people have turned to nature during this pandemic. It has either opened their eyes to the value of nature, or it could be because they have just had more time on their hands and have turned to the outdoors to enjoy the value of nature," said Thomas.
For Thomas the extra time has been a chance to enjoy the outdoors but also grow as a artist. Photography, he said, is "a great experience that you do not get bored with."
As an Amazon Associate I earn from qualifying purchases.