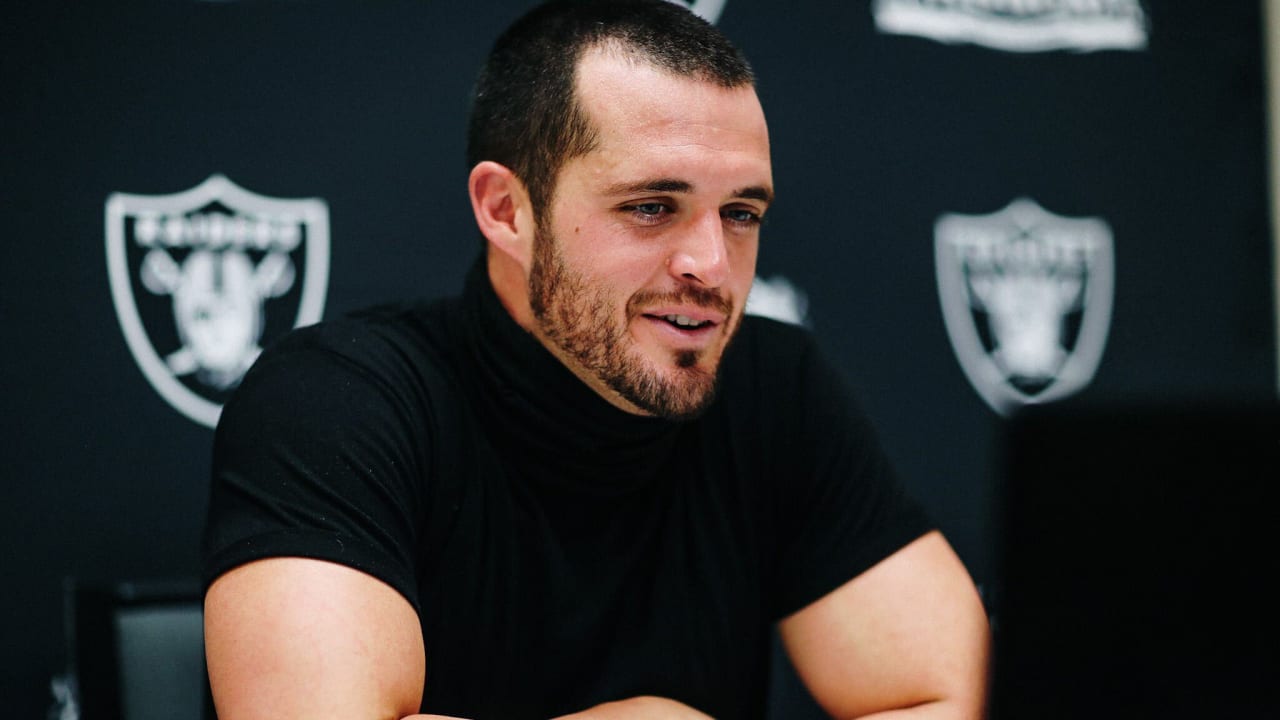 Derek Carr's main objective during his seven seasons with the Raiders has been to win, especially at Arrowhead Stadium.
On several occasions, Carr has come close to obtaining his first win on the road against the Kansas City Chiefs, but it's eluded him time and time again. Even before Carr took over as the signal-caller for the Silver and Black in 2014, the team hadn't defeated their AFC West rival at Arrowhead since 2012.
Heading into Sunday's Week 5 matchup, Carr's objective remained the same, but no one expected the Raiders to walk away with a win, let alone give the reigning Super Bowl champs a run for their money.
Boy were the experts wrong.
Donning his Kobe-tribute arm sleeve, Carr channeled the Mamba Mentality on Sunday, slinging the ball when and where he wanted, against a Chiefs defense that's been stout for much of the season. Carr completed 70 percent of his passes, resulting in 347 passing yards, three touchdowns, but had one interception, serving as the only blemish on an otherwise perfect stat sheet. Most importantly though, Carr achieved his highly coveted first win at Arrowhead Stadium, defeating the Chiefs 40-32.
"I've taken a lot of sad walks up that ramp, but not today," Carr said with a smile following the game. "I'm going to enjoy this one."
It's not often you see a quarterback outdo former NFL MVP Patrick Mahomes, but Carr was the better of the two on Sunday. Through Carr's leadership, the Raiders' offense looked poised and unstoppable all afternoon. The team finished with 491 yards of total offense and owned the time of possession 35:17 to 24:43. Carr, Jacobs, and the whole crew picked up 22 first downs, allowing them to set the tempo and keep the Chiefs' electric offense off the field. From an execution standpoint, Head Coach Jon Gruden couldn't have been more proud of his quarterback.