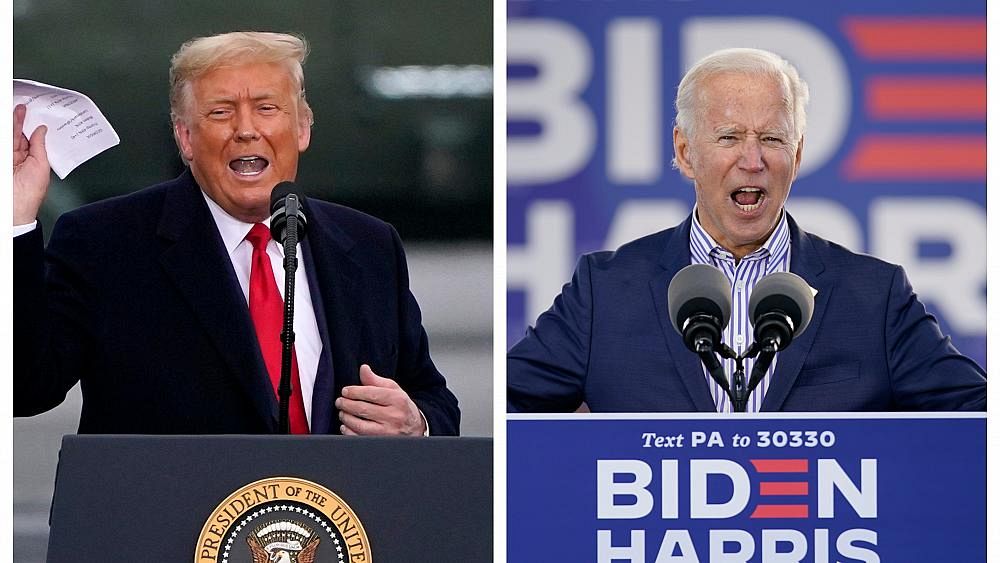 As the US winds down for the night, there are unlikely to be any further scheduled updates from counts in the key battleground states that are still in play. Here's how things stand on Friday as morning breaks for us here in Europe.
Georgia:
Donald Trump's substantial lead in the Peach State has all but evaporated. At the last count, there was just over 1,700 votes separating the candidates. Some 5,000 ballots from Clayton County, a heavily Democratic county south of Atlanta, were in the process of being counted with 16,000 in total from counties across the state still uncounted. Given overseas and military ballots are yet to arrive and voters have until 11 pm CET today (Friday) to check and fix irregularities in their ballots, it is still too close to call but the tide is with Biden at the moment.
Pennsylvania:
Another state, another lead decimated. Trump's commanding lead in Pennsylvania has crumbled to around 26,000 votes with over 100,000 more ballots to be counted. So far, the latest batches of results from absentee ballots have heavily favoured Biden.
Nevada:
There is no end in sight for the vote count in Nevada with the next tranche of votes from Clark County (which includes Las Vegas, a Democratic-leaning city) not expected until 6pm CET. Biden is maintaining a lead of around 1 point or 11,000 votes.
Arizona:
Called early by the Associated Press for Biden, the vote count is narrowing in the Sunset State, diminishing Biden's lead in what has long been a Republican state. The Democrat challenger is leading by 1.5 points with more results expected from the state's biggest county, Maricopa County, at 6pm CET.