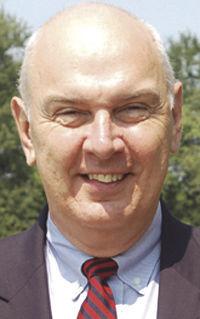 Before you take an initial plunge into the stock market, you should consider these items first:
• Do you have an emergency fund set aside equal to at least three months' income? If not, build up that account first by simply opening a savings account at your local bank.
• If your employer offers a 401(k) plan, with or without a company match, you should first avail yourself of this tax-advantaged savings opportunity before you open a taxable investment fund. The downside to a tax-advantaged savings account (IRA or 401(k), for example) is that withdrawing funds from such an account before you reach 59½ may subject you to an early withdrawal penalty. So think long term with such plans. If your employer offers a company match of any amount, you should at least make a plan contribution that will qualify for 100% of the company match.
• Have you reduced your credit card debt to no more than 5% of your take home pay? If not, apply your "investible" dollars here first, since you will "earn" the interest you will not have to pay to the credit card companies.
More than a few of us believe that investing in the stock market is closely akin to gambling. Nothing could be further from the truth. If you are at a casino and decide to place a bet at the craps table and lose the bet, you will forfeit your entire wager. Conversely, if you win you will win an amount based on the odds of that particular number combination being rolled by the shooter.
When you purchase a stock on the NYSE for, say, $1,000, you are unlikely to lose the entire $1,000, unless the company goes bankrupt and the stock becomes worthless. It is more likely that your stock will increase or decrease in value and you may lose 10-20% of your initial investment or earn that much when you sell the stock.
One inescapable fact concerning the stock market is that it is not a system in which both parties to a transaction can profit from the same transaction. Either the seller of the stock will "win" if the stock that he sells to you drops in value, or you, as the purchaser, will "win" if the stock increases in value after you buy it. For this reason, the stock market is an adversarial system of trading.
This fact means that you must have in-depth knowledge about the stock you are purchasing or selling. This access to knowledge is what you pay your investment advisor for if you use such a person or firm to manage your investment assets.
You might be wondering about this question: What causes the stock market to go up or down? Natural disasters, current economic news, inflation, social unrest and investor sentiment, among others, are just a few of the factors that can impact the overall stock market.
An individual stock's value will fluctuate based on whether or not investors perceive that the stock is accurately valued vs. its current price; prospects for the overall industry in which the stock operates is a big factor; and consumer sentiment about the overall economy contributes as well.
Here are links to some excellent articles that you should peruse before you invest in the stock market:
• For beginners: https://money.usnews.com/investing/investing-101/slideshows/best-tips-for-beginning-investors?slide=12.
• The importance of diversification: https://www.investopedia.com/investing/importance-diversification/.
• What is an ETF: https://www.investopedia.com/terms/e/etf.asp.
• How does a mutual fund work: https://www.nerdwallet.com/article/investing/mutual-funds-work.
.asset-tags {display:none !important;}