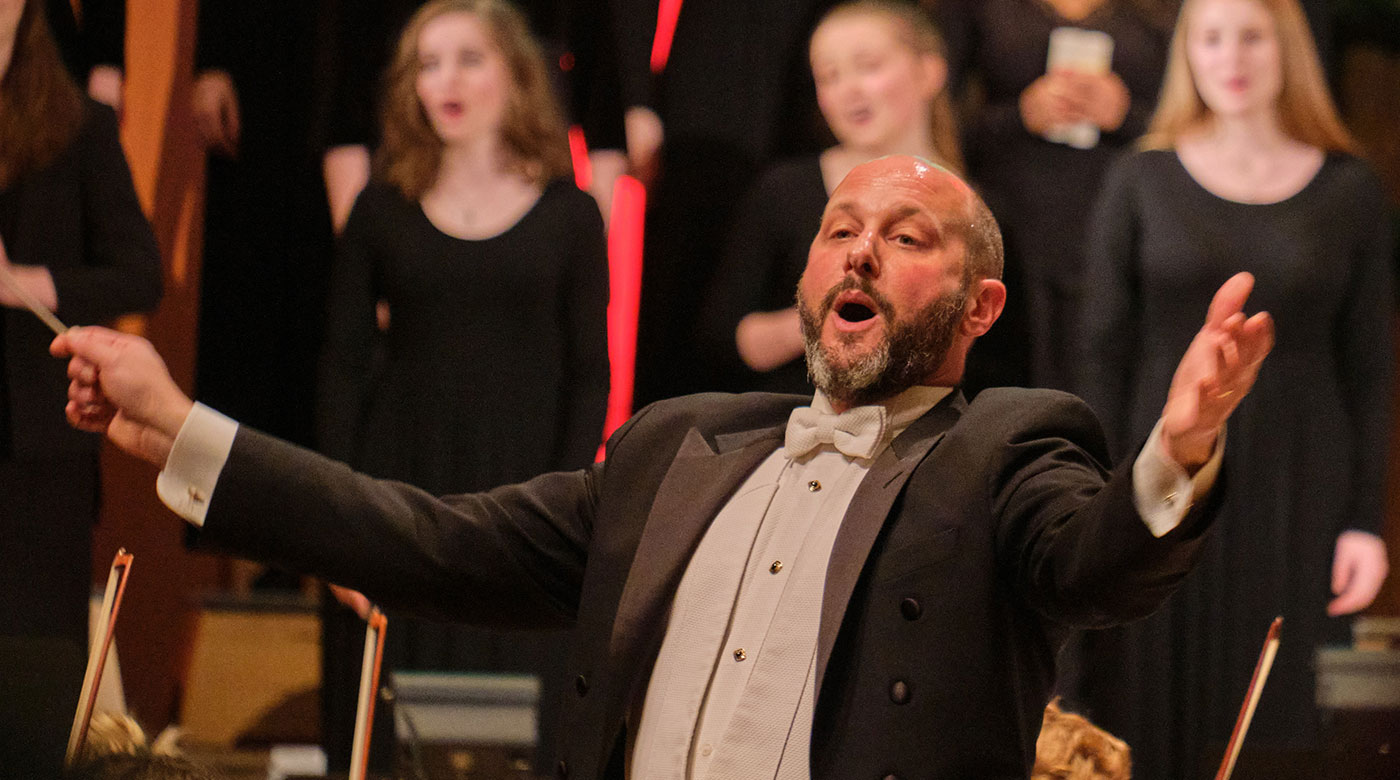 Can you give us a glimpse into what it has been like trying to rethink education during this time?
It's tempting to think that teachers simply continue to teach as they always have, but now they just do so in front of a camera. That could not be further from the truth. It's like asking someone to recite the alphabet backwards. It's possible, and we still know the letters, but it requires a completely different way of thinking—and it takes longer. We've been in one long cycle of planning, adapting, recreating, and reimagining our work.
One product of that cycle is the nearly 50 masterclasses, guest lectures, and Q&A sessions with acapella groups, opera singers, and musicians. Tell us more about how that came to be.
When we discussed our plans for the fall semester, the music faculty knew that we needed to focus on what we can do. Instead of asking what is impossible this year, we asked what's impossible in a normal year. It didn't take long to realize that the normally busy schedule of rehearsals, practicing, classes, performances, productions, etc., limited our availability to engage in collaborations with professional choral ensembles and major symphony orchestra musicians. Our artform was never meant to be stuck behind a computer screen. But if we're going to be stuck behind a computer screen, we decided to dream of some incredible musicians that we'd like to join our students in those squares.