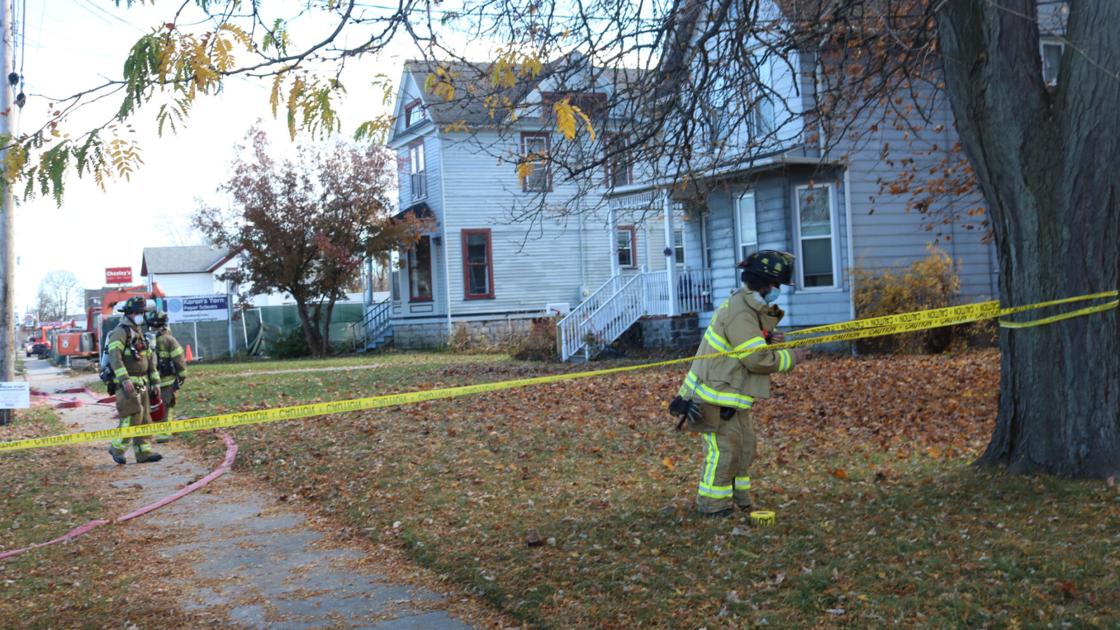 BATAVIA — Workers struck a gas line at an East Main Street development site Tuesday morning, leading to the evacuation of neighbors at the site, but no reported injury or illness.
"The call came in for a smell of natural gas in this areas of East Main Street. When we got on scene, we noticed we had a significant, ruptured gas line," Fire Chief Stefano Napolitano said that afternoon. "We began to evacuate the neighboring homes and removed everyone from the construction site, secured any possible ignition sources. We've deployed some hand lines. National Fuel is working to secure the flow of gas. We evacuated the east and west of the rupture, approximately seven to 10 homes."
"We're going to be on scene here to provide protection services until the gas line rupture is secure. We've taken the necessary mitigation steps in order to secure the area." he said.
Napolitano said the gas line was struck by a piece of excavation equipment at the project site.
Karen Crittenden of 550 East Main St. was one of those evacuated. She was sitting around at a safe distance with her dog, Copper.
"The fireman banged on my door and told me to evacuate — that there's been a gas leak," she said. That's all I needed (to hear). My house is right next to the construction site."