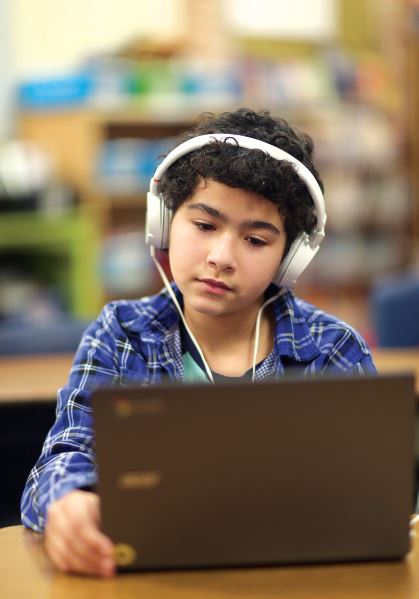 Our Bonneville County United Way may be small, but we are mighty! During these ever-changing times, we remain especially concerned about the resources available and the financial stability of our ALICE population (Asset Limited, Income Constrained, Employed, the population otherwise known as Idaho's working poor). Because of this, we will continue to respond with immediate solutions to emerging challenges.
Our local United Way to date have supported regional nonprofits with funding and resources to keep their doors open and continue to provide essential services. We have funded over $165,000 in grants and purchases for regional nonprofits providing shelter, food and basic necessities to vulnerable community members. During these unprecedented times, there is a call for us to work together faster and more efficiently than ever before.
During a recent conversation with the United Way's team and Misty Benjamin, Community Engagement Manager at INL, we discussed the challenges the school closures from last spring had on low-income school children and their families. From that discussion we determined we need to get ahead of the gaps in resources for this underserved population so we launched the United for Education Committee.
We invited district representatives, principals, community nonprofits, corporate partners and interested community members to join the United for Education committee to better understand the gaps in services and create solutions for low-come students in our community. One major area of concern that surfaced was the lack of access to the internet for families during a time when remote learning is necessary. Many families do not have reliable internet access in their homes and in turn those students are falling behind academically. We cannot change the situation of each individual family, so this team is working to provide a more feasible alternative.
"The community is working through solutions to support parents working to enable an educational environment for their children, said Misty Benjamin Community Engagement program manager at INL. Battelle Energy Alliance Operator of Idaho National Laboratory will provide support and resources to enable partnerships across educational institutions, community agencies and local businesses to support students in Idaho Falls. Pulling together mentoring opportunities and safe alternative environments for learning feels like the right approach to support our community in a challenging time."
The creation of Safe Centers for Online Learning (SCOL) was presented as an alternative for families lacking internet access, but also to help fill the gap of experience with technology that some families face. The goal is to provide a location within walking distance in our most at-risk communities. These SCOL centers will be staffed by volunteers and school staff that are trained in the different learning platforms and the basic functions of the personal electronic educational devices. The goal of these locations is to create a safe, quiet and accessible learning environment for students and families to receive support for online learning.
If you would like more information on United for Education volunteering opportunities or supporting this program, please reach out to Chris Wiersema, United Way at cwiersema@unitedwayif.org or 208-522-2674.
Click here to read more of the November isssue.