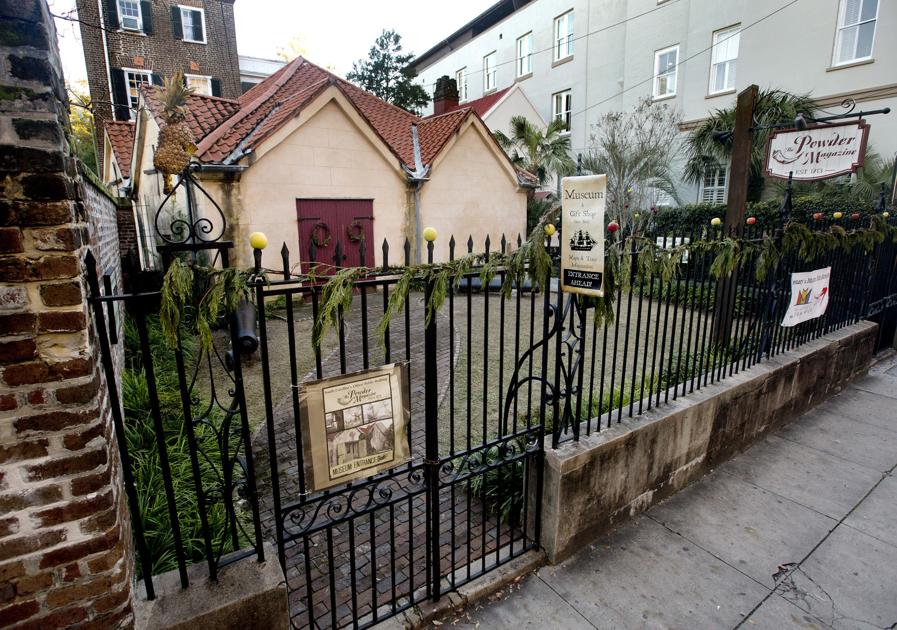 EDITOR'S NOTE: These calendar listings include Lowcountry arts, entertainment and other events that will be held in online formats only. To submit an event, go to www.postandcourier.com/events
Today
'Dis/placements'
What: The Halsey Institute of Contemporary Art presents "Dis/placements: Revisitations of Home," a virtual exhibit featuring 10 artists whose works "deal with issues of displacement from their ancestral homeland in various capacities."
When: Through Dec. 12
More Info: 843-953-4422, displacements.org
Virtual Storytime
What: Stories, songs, dances and crafts from Charleston County Public Library's librarians.
When: 10 a.m. every day.
More Info: facebook.com/ChasCoLibrary
Yoga Reaches Out
What: Yogis in South Carolina and around the country will raise money for sick children through a day of yoga practice.
When: 11 a.m. Oct. 25
Price: $25 to register
More Info: on.bchil.org/34l3bef
'Fifty Shades of Fur'
What: Pet Helpers' 16th annual Fur Ball continues virtually this year, with an online auction and a livestreamed program. Proceeds benefit the Pet Helpers shelter.
When: Virtual bidding open through 9 p.m. Nov. 7.
More Info: pethelpers.org/events
Film Q&A
What: The Charleston Jewish Filmfest will host a Happy Hour Q&A with director Lydia Dean Pilcher and writer-producer and actress Sarah Megan Thomas about their film, "A Call to Spy." Register in advance.
When: 5 p.m. Oct. 25
More Info: 843-953-4930, bit.ly/2TgcKEX
'Dance, deconstructed'
What: Dancers and guest collaborators with the College of Charleston Department of Dance will perform a mixture of traditional dance and newly choreographed "dance-on-camera" films.
When: 7:30 p.m., video-on-demand available through Nov. 1
Price: $8 for adults, seniors, and military; $5 for teens under 18, CofC staff, faculty and students
More Info: bit.ly/2HmxckF
Tuesday
Gardening Series
What: Charleston County Public Libraries' Facebook page offers gardening tips and tricks from Clemson Master Gardeners and CCPL staff members. Learn about native plants, garden-building and more.
When: 3 p.m. Tuesdays
More Info: 843-805-6930, bit.ly/31UeTK3
Film Screening
What: The Halsey Institute of Contemporary Art will host a virtual film screening of Hamid Rahmanian's film version of "Feathers of Fire." followed by a virtual Q&A.
When: 7 p.m. Oct. 27
More Info: 843-953-4422, bit.ly/3jm3fOT
Cooking Series
What: Bread + Butter's Toast cooking class series continues with "Pasta Party with Steve Seguin," which will cover the basics of making pasta.
When: 6:30-8 p.m. Oct. 27
Price: $20 suggested donation
More Info: breadandbutterchs.org/events
Thursday
History Lectures
What: The Powder Magazine will present its 12th annual Fall Lunch and Lecture series over Zoom. Each lecture includes a weekly book giveaway.
When: Noon Thursdays through Nov. 19.
Price: $40 for five lectures.
More Info: 843-722-9350, powdermagazine.org/programs
Visiting Authors
What: The Charleston Library Society will host authors Ace Atkins and Lisa Unger for a discussion of their recent books.
When: 4:30 p.m. Oct. 29
More Info: 843-723-9912, bit.ly/3klIvrL, dreutter@charlestonlibrarysociety.org
Friday
Poe Discussion
What: Charleston County Public Libraries presents a virtual discussion of Edgar Allan Poe's "The Gold-Bug" in the spirit of Halloween.
When: 1 p.m. Oct. 30
More Info: bit.ly/37JNcZl
.asset-tags {display:none !important;}